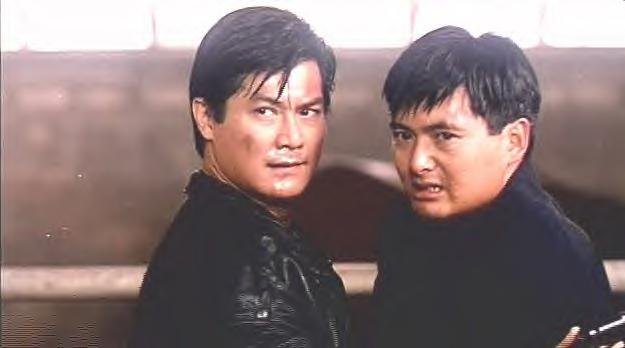 Flaming Brothers
Alan Tang starred in the movie Flaming Brothers with Chow Yun Fat in 1987. The movie was produced by Tang's In-Gear Film Production Company and is readily availble on DVD even today. The movie features Tang and Chow as brothers in this outstanding action and romance film.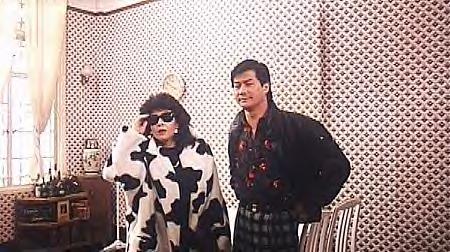 Alan Tang with his girlfriend in this scene from the movie Flaming Brothers.


The cast:
Alan Tang
Chow Yun Fat
Ha Pat
Chun Lei
Jenny Tseng
Chan Phillip
Yee Lui
Chu Norman

The director: Cheung Joe

The script writer Wong Kar-Wai
The producer:Alan Tang


The Story

Tang and Chow play street orphans in Macau who survive to adulthood by stealing. During this time they develop a strong bond of brotherhood with the underlining possibility of a more intense "homosexual"relationship. During these early years, Chow meets his female love Karhey (Pat Ha) who is also an orphan. Karhey is adopted and moves to Hong Kong. Chow is devastated.

As adult triad restaurant owners Chow and Tang run into trouble with other triads as well as the police. Tang goes to Thailand on a gun buying deal, has great adventures and meets his loud brassy girlfriend who is pictured above. Chow finds quiet religious Karhey again, falls in love, gives up being a gangster and marries her but not before Alan tries to break them up. He does this even though he has a girlfriend of his own.

Chow lives a normal life running a grocery store with his wife. Tang gets into major trouble with rival triads and goes to war with them. Chow agonizes but decides to help his brother. The ending is an incredibly bloody exciting shotout as you will see for yourself when you watch this excellent movie.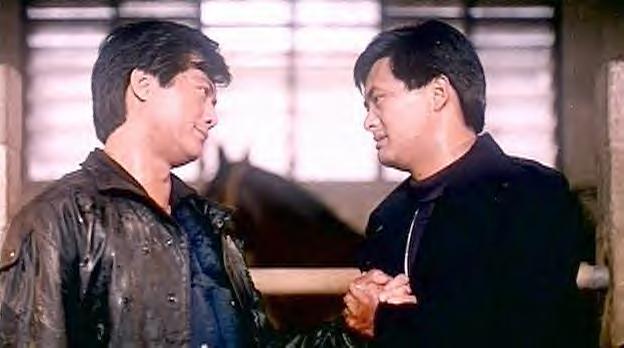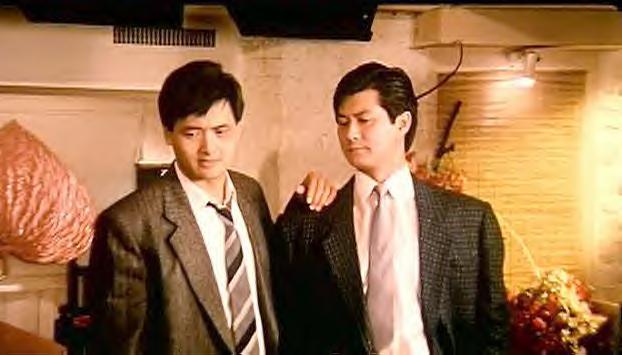 ---
Lobby Cards from Flaming Brothers (1987)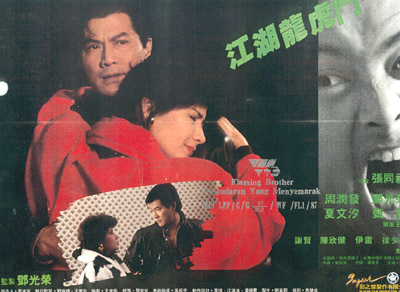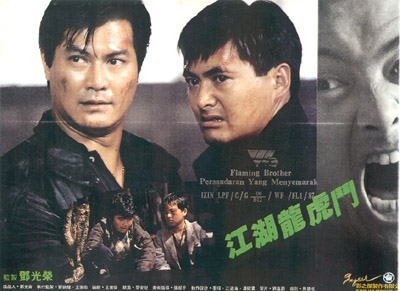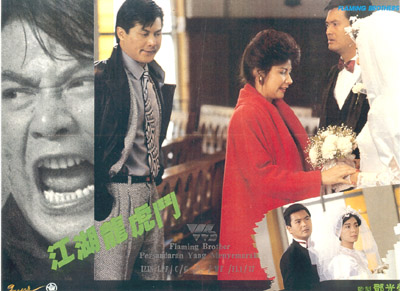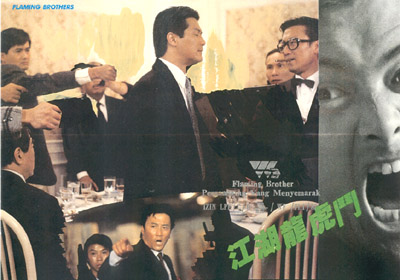 ---
For more pictures from Flaming Brothers return to the home pageor go to moreflames
Return to Alan Tang Movies.